Guess what?! Today is 31st Dec 2011, the last day of 2011! Just like what most people do on this day, we are going to look back at year 2011, and reflect on what happened this year… In particularly, we will be looking back at the development of the local daily deals industry, and also what had happened at ADL in this year!
The Local Daily Deal Industry
First up, lets take a look at the local daily deal industry. Some history first. Deal sites first started establishing their presence in Singapore in May 2010. Some of the pioneers of the industry are Beeconomic (which were bought over by Groupon Inc, and is now known as GrouponBeeconomic), Deal, and BigDeal (which was brought over by NTUC income, and is now known as Plus! BigDeal). These pioneers were largely successful, and they brought in a new e-commerce sensation to Singapore.
Seeing the success of these sites, other players started to enter the industry. As of now there are close to about 70 deal sites in Singapore (as per what ADL has observed). Check out this article now to for the list of deal sites in Singapore. Of course, out of all these deal sites, most of them are not active anymore. Their websites are still there, but only about 30-4o of them are actively still publishing deals.
With so so many deal sites, it became very troublesome to look through all the deal sites in Singapore daily. Deals aggregator then start to emerge to provide a better and easier deal buying experience for consumers. All Deals Asia was the first deal aggregator in Singapore (they now do offers their own deals too), and as of now, ADL saw that there are about 13 deals aggregator aggregating Singapore deals. Check out this article for the list of deals aggregator in Singapore.
Then came another problem. What if you wanted to sell away your coupons? Where should you go? To address this issue, coupons reseller sites started to emerge to provide a platform for consumers to sell away their unused coupons. Some of these sites are Recoupon and Dealsupermart.
There are only a limited amount of consumers in Singapore, but there are so many deal sites around. Competition was tough and deal sites started to differentiate themselves. For example, Deal became the first in Singapore to have their own travel deals segment. Other deal sites such as GrouponBeeconomic subsequently followed by having their own Getaways segment. GrouponBeeconomic on the other hand started to offer VISA exclusive deals, featuring big well known merchants. Soon, luxury deals were also being offered. These deals feature more high end products that are being sold at a discount. By high end products we are talking about Coach bags, Kate Spade bags, or even Bottega Veneta products! Consumers were ecstatic.
Innovation and differentiation are still going on. For instance in this month alone, Deal started a new deals segment called Dealivery. In fact, ADL actually did up a review on the first Dealivery deal that was being offered.  Check it out HERE! Outlet also started a "Create an Event" feature whereby consumers can Click Create an Event on any deal after they have signed in using their Facebook account. From there, they will be able to create an event, sort the timing and location of your plan, and invite their friends or family members!
With mobile e-commerce becoming the in thing nowadays, deal sites now also have their own mobile apps, making it even easier for consumers to purchase deals! Sites such as GrouponBeeconomic, Deal, and All Deals Asia all have their mobile apps now. Be sure to download them to your phone if you haven't done so!
All in all, 2011 has been a really exciting year for the local daily deals industry. The industry is evolving, and changing every minute and we strongly believe that year 2012 will be an even more exciting year!
Kudos and a big Thank you to all the deal sites that had provided all of us with all the wonderful deals this year!
Here at ADL…
2011 has been an awesome year for ADL. For a start, in case you didn't know, ADL was set up in Feb 2011. At that time, we are just a blog writing, complaining and reviewing about certain deals in Singapore due to the misleading terms & conditions, hidden cost, wrong original price etc… We must say that back then, there were quite an amount of deals that are really not as good as it seemed. Consumers were complaining, and the media were publishing articles about the creditability of daily deals sites. As we are the only website (or rather blog, since ADL was just a simple blog back then) in Singapore checking up on deals in Singapore, we got featured on The Sunday Times! Click HERE to check out the article.
Soon, ADL started to evolved, and we gradually shifted from a blog, to a website focussing on reviewing deals. In fact, we under went a total of 4 website design changes, and the current one you are looking at right now, is actually our fourth website design. Other than reviewing deals, we also added in a ADL Forum in June 2011, so as to allow our readers to interact, and share their deal buying experience with other users. If you haven't check our our forum yet, be sure to check it out now! As part of our publicity and marketing efforts, we also did up a short video (a pretty lame one) for our forum. Check it out below!
Subsequently, we also launched our Facebook page in July 2011. We had our first campaign titled, All Deals Frenzy, whereby one stands to win prize worth up to $200! Our next campaign will be coming up real soon, and be sure to keep a look out!
With a few more media coverage, and some word of mouth, we started to see an increase in traffic. We receive emails everyday (quite a lot actually) from consumers asking us to check out on certain deals, and we are really sorry that we are not able to review all the deals that were being requested.

Other than reviewing deals, we also ventured into monitoring and tracking of the local daily deals industry. Since April 2011 to Dec 2011 (with the exception of September, October and November 2011), we monitored close to about 30 daily deal sites in Singapore every month, keeping track on the deals that they offered every single day. We then publish a monthly report showcasing our data and analysis. These reports are sold at our site. If you are wondering when the next report will be out (ie: the report for December 2011), it will be out by the second week of Jan 2012. Subscribe to us now (on the right!) so that we can inform you once our report is ready!
Once again, should us at ADL done anything that is unsatisfactory in 2011, we are deeply sorry. Rest assure that we will continue to improve and work hard to provide the best deal reviews to you guys. We will be having more initiatives in 2012 that will definitely and hopefully enhance your experience here at our website. Thank you for the support readers!
Thats all we have today!
PS: If you have any comments, feedback, or suggestions for us, please leave a comment below!
HAVE A HAPPY NEW YEAR!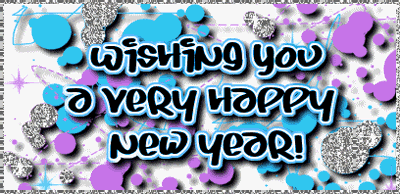 At ADL, we leak, you read.